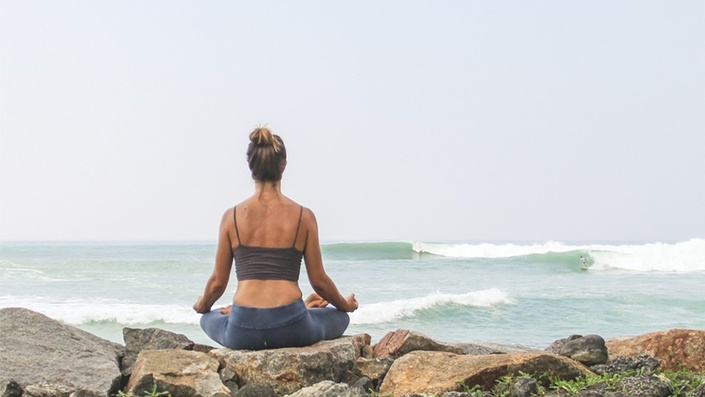 10 Day Meditation Challenge
Making Meditation A Daily Habit
10 days, 10 different styles.
Let's Make meditation a daily habit!

This 10 day challenge is exactly that – a challenge. We challenge you to commit to 10 consecutive days of meditation. The goal is to make a habit of meditating. every. single. day.
It's simple to do and a great way to introduce yourself to meditation for the first time. Listen along to a 10-20 minute everyday to begin your day feeling grounded and calm or at the end of the day to aid in a more restful sleep.
You will experience ten different meditations in this challenge. Each one explores a different 'style' or technique. In this challenge there will be mediations using breath awareness, visualizations, mantras, body scanning, chakras and loving kindness meditations. These meditations are from a variety of lineages, such as Tibetan Buddhism, Bali Usada Healing Meditations, Theravada Buddhism, Integrative Restoration Yoga Nidra, Vipassana, and from my own personal experience as a meditator.

Modern science has proven that those who meditate on a regular basis are the happiest humans on the planet.

Meditation is bringing our mind to the present moment. Meditation allows us to understand the power of now.

What is meditation?
Meditation is a way to training the mind.
Research shows that we have thousands of repetitive thoughts a day. Without a mediation practice our thoughts begin to clutter and take over the mind. Mediation is a tool for creating space between these thoughts. There does not need to be any aim for spiritual development. Meditation is not an esoteric practice. Mediation can be done purely for a health purposes such as chronic pain, stress, anxiety disorders, addiction, anger, among a million other reasons.

Who is this challenge for?
Beneficial for those who want to try meditation for the first time or for those wanting to get back into a regular routine
People who are looking for a challenge
People who would like to learn new tools to benefit their health
People seeking a challenge they can do together with a friend or family member
People looking for a simple meditation routine they can do in under 15 minutes/day
A daily mediation practice can really change your life. These are things that happen when you meditate:
Improve your sleep, energy and mood
Increase your focus, memory and concentration
Reduce your stress and anxiety
Discover the joy of daily meditation
Enjoy benefits in all areas of life
Convenient, simple routine
Develop your own meditation practice
reduced pain and anger,
increased energy
balancing of the immune system
increased healing
improved memory
lower blood pressure
increased creativity.
increased intuitive guidance


Why make a 'challenge' of meditation?
The number one reason why people do not meditate is because they do not make the time for it. That is why we are doing this challenge.To stay accountable, to have a tangible goal for our meditation and to make sure we are making the time for daily meditation. Because the best way to meditate on a daily basis is to make meditation a habit.
The idea is to get you started in the habit of meditating everyday.

How we will do this challenge?
Enroll in the course. Then each day of the challenge, sign in and listen to the guided meditation. You do not have to use my mediations if you have other meditations you would like to do. No problem. That is great!
The only rule is to meditate every single day for 10 consecutive days for 15-20 minutes.Sound easy right?

The daily meditations in this course mp3 audio files . You can download your favorite meditations to your ipod, smartphone or other mobile device and listen to them anywhere and at anytime! They are yours forever!
Course Content
Day One
Available in days
days after you enroll
Day Two
Available in days
days after you enroll
Day Three
Available in days
days after you enroll
Your Instructor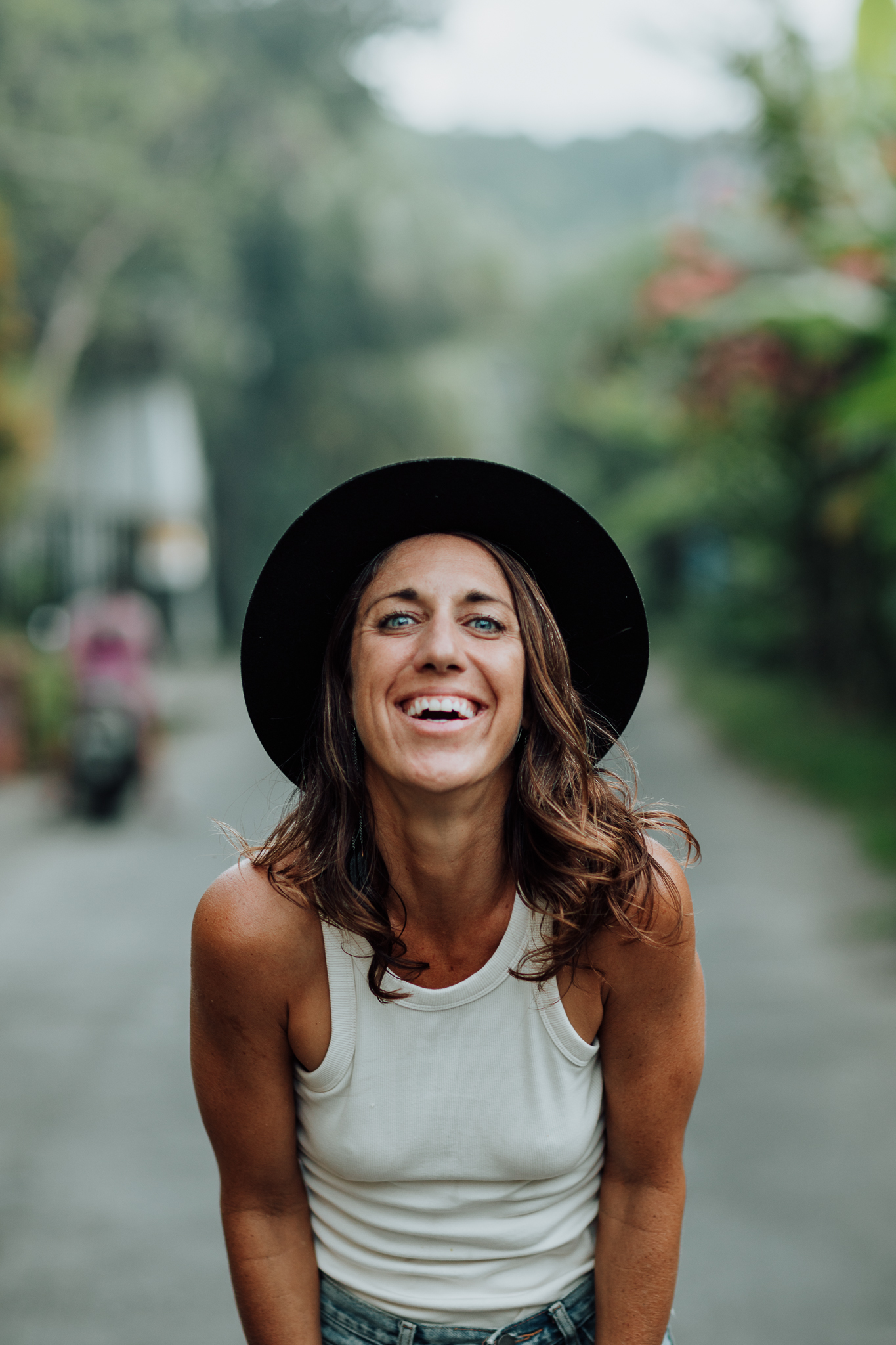 Kori Hahn is a highly experienced yoga teacher, author, and founder of the Santosha Society, a community focused on cultivating contentment and inner peace. With over 20 years of yoga training and experience, Kori is a Yoga Alliance Certified Yoga Instructor and Government of India certified Ayurvedic Massage Therapist.
After teaching yoga around the world for 15 years, Kori is now based in Bali, where she writes and teaches virtually. Her teaching style is a unique blend of Ashtanga Yoga, Yin Yoga, Integrative Restoration Method of Yoga Nidra, Vipassana Meditation, Bali Usada Healing Meditation, Tibetan Buddhism, psychology, metaphysics, astrology, Hinduism, and Ayurveda.
Kori is also the author of the book, "Rituals of the Soul," which offers powerful insights and practices for cultivating self-awareness, inner peace, and contentment. With her wealth of knowledge and experience, Kori is committed to helping individuals find balance, healing, and joy through the practice of yoga and meditation.